Hotel Management & its Benefits
Advantages of Studying Hotel Management
Hospitality Management is the course that is in high demand all across the globe. This industry is admittedly
vast and holds a wide range of job opportunities for your incipient career. A degree in Hospitality Management will open your doors to an exciting career with many opportunities in many areas along with a very promising pay scale. UIHM, a Hotel Management College In Udaipur make their efforts to give quality education with good practical's to enhance the level of learning's.
The following are some benefits of pursuing a bachelor's degree in hospitality management:
1. Entry-level Job Opportunities Aren't Difficult to Get:
It's an age-old enigma that many college graduates face: you can't get a job unless you have the experience, but you can't get experience unless you have a job.
Unlike other industries who demand years of work experience to even obtain an entry-level job, the hotel management and hospitality industry offer a number of career opportunities for inexperienced persons who have the right type of training. The hospitality industry tends to value an outgoing personality, dedication to excellent customer service, and a strong work ethic over experience.
2. You will learn vital skills:
Studying UIHM Hotel Management Course in Udaipur will allow you to learn skills that can be used in other
positions, such as managerial skills, leadership, teamwork, and organization. You can use these skills to your advantage if you ever decide to leave the industry to pursue other career options. To succeed as a hospitality manager, you must have both soft and hard skills, similar to a manager in any industry. You will learn both of these types of skills in the hospitality industry, and you will also learn how to deal with people from different backgrounds.
3. Wide Range of Opportunities:
The hospitality industry is very huge. You can find different hospitality companies anywhere in the world. Because of this, you will have unlimited opportunities for your career. You can choose to work at your local or find jobs abroad.
4. Energetic Working Environment:
There's never a boring moment for individuals working in the hospitality industry. Working within the hospitality industry needs energy and drive. Few other professions provide the opportunity to interact with people who are out to enjoy themselves.
If you want to build a career in Hotel Management then UIHM brings you the Best Hotel Management Course in Udaipur that is just right for you.
Career in Hotel Management
One of the significant outcomes of globalization is the tremendous growth in the tourism and hospitality industry. With India being one of the most popular travel destinations, the government too is encouraging and investing in the development of these industries.
The hotel industry is a crucial part of the hospitality industry with a huge growth potential in the near future.The demand for hotel management professionals is already huge and is expected to grow more with the increasing number of hotels being set up in India and all over the world. Apart from its glamour, a career in hotel management has become lucrative and exciting, attracting more and more students to opt for it.
Hotel management jobs include multiple skills like food and beverage service, front office operation,sales and marketing, accounting etc. Many government colleges and private institutes in India offer certificate, diploma or degree courses in hotel management.
Also Read: All About Hotel Management Courses
Eligibility Criteria
Minimum qualification necessary for a hotel management course is 10+2. Depending on the cost and duration of the course, one can opt for a certificate ,diploma or degree course.
Certificate courses can be of six months to one year duration, a diploma of two years and a degree course of three year duration.
Selection for government recognized colleges and institutes is done through the common entrance test held in April every year. The test consists of multiple choice questions in English, Reasoning, General Science and General knowledge.
(Also read: Hotel management entrance exam, NCHMCT JEE)
A group discussion and personal interview is conducted further to assess the personality and aptitude of the candidate before he is finally selected for the hotel management course. Private institutes too conduct tests along the same lines for selecting candidates.
Personal Attributes
Candidates need to be hardworking and should possess excellent communication and interpersonal skills with an ability to handle disputes or criticism with patience. He/she should be co-operative ,polite and respectful towards guests in all situations.
**Did You Know? There has been update to the TOEFL test. Now you can finish the TOEFL test faster than ever!
Job Prospects
There are many exciting jobs opportunities for hotel management graduates with the increasing competition in the hotel industry. Since a hotel has many departments such as Operations, Front Office, Food and Beverages, Accounting, Sales and Marketing, Engineering/ Maintenance, Security etc. one can opt for a field of their liking and pursue a career and successfully grow in it.
Apart from jobs in Hotels and restaurants, hotel management diploma holders /graduates can find good jobs in:
Airline Catering (flight kitchen) and Cabin Services
Club management
Cruise Ship Hotel Management
Hospital administration and catering
Hotel and Tourism Associations (for eg: state tourism development corporations)
Hospitality services in the Indian Navy
Hospitality services in various MNCs
Forest Lodges
Guest Houses, resorts
Kitchen Management (in hotels or running canteens in college, schools, in factories, company guest houses etc.)
Catering departments of railways, banks, armed forces, shipping companies etc.
Hotel and catering institutes (as a management trainee/ marketing or sales executive)
Self employment (as an entrepreneur)
Also read:
Career opportunities as a Chef
Fly high as an air hostess/ steward
Salary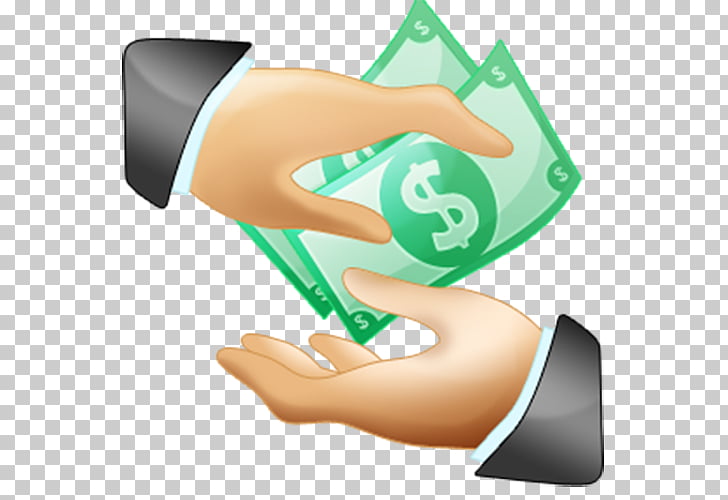 Upon completion of a diploma or degree course in Hotel Management, one can get in to the industry as a trainee and then be absorbed into various positions after completing the training. The entry level salary of a Hotel Management graduate can be around Rs.7000 to Rs.10,000 and can increase with growing experience in the field.
Q. What is BSc hospitality and hotel administration?
A. BSc Hospitality and Hotel Administration course is an undergraduate degree programme offered in hospitality and travel sector. BSc Hospitality and Hotel Administration programme is of three years duration and its course curriculum is such that candidates are offered the required skills, knowledge as well as practical training to ace any task allocated to them in the hospitality industry. This course is offered at all the IHMs, jointly by IGNOU and the National Council for Hotel Management (NCHM).
Q. Can we do hotel management after BSc?
A. Yes, aspirants can pursue hotel management course after completing their BSc degree. Candidates are eligible to secure admission in a PG level hotel management course if they have cleared their UG level degree course (from any stream, Humanities/ Science/ Commerce) with minimum 50% aggregate marks from a recognised university/ college.
Q. What are the subjects in BSc hotel management?
A. Subjects taught as part of BSc Hotel Management course vary from one college to the other. But some topics that are taught as part of BSc Hotel Management course are as listed below:
Foundation course in food production
Foundation course in food beverage service
Foundation course in front office
Foundation course accommodation operations
Hotel engineering
Nutrition
Principle of food science
Accountancy
Communication
Foundation course in tourism
Management in tourism
Communication skill in English
Human resource management
Food production operations
Food safety and quality
Financial management
Strategic management
Tourism marketing
Q. Is hotel management a good career option?
A. Hotel management is a good career choice. After completing a course in this stream, candidates can pursue many hotel management job profiles such as, hotel manager, food and beverages manager, housekeeping manager, chef, etc. The average salary earned by individuals in this industry is around Rs 4 lakhs.
Q. Which is best BHM or BSc in hotel management?
A. The course curriculum of both, Bachelor of Hotel Management (BHM) as well as BSc in Hotel Management is almost similar. After completing a BHM course, one can join the hotel and tourism industry. However, after completing a BSc in Hotel Management course, candidates can also join the airline industry.